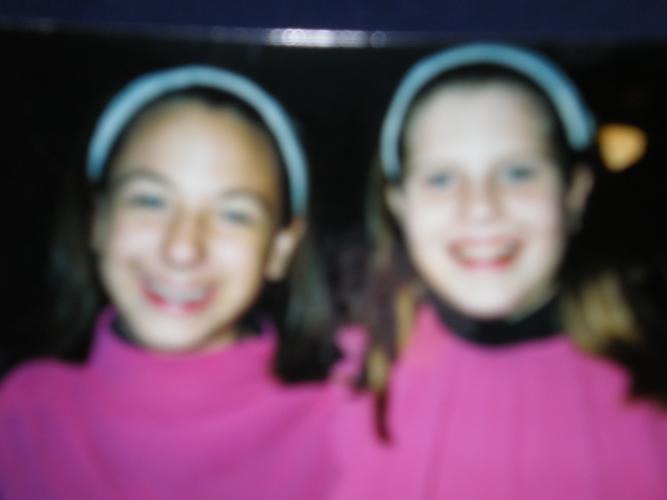 Hey Jess... It's been a year since you've left us... I can't belive how quickly it went by. I think of you often and constantly remember the good times we had. One of my favorite memories is when you and I dressed up as Siamese twins for Halloween one year. It was hard walking around together in the costume, but it was alot of fun!
During my pregnancy, I've thought of you almost daily. There were so many times I had a question about something that was happening and I knew you would have an answer for me. Although you weren't there to physically answer them, I knew you were present and quietly telling me that everything was normal! Even though I was 5 weeks early, I delivered a healthy little boy and knew that you had something to do with that... thank you!
There are so many life moments that I wish you could be here for... starting with Drew's birth... but I know that God took you for a reason. Please be the shining star that guides me in the right direction throughout my life. I miss you!